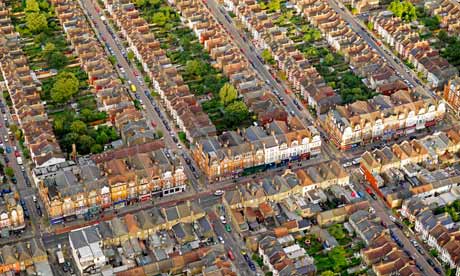 Guess what? We have more grim facts and stats about the cost of renting privately in London. Shelter's latest Rent Trap report brightens our day with news gleaned from Valuations Office Agency data that average annual private rents in a "typical rented home" in London rose by £741. That's an increase of 4.8% compared with one of 2.8% (or £297) across England as a whole in the same period.
Broken down by borough biggest average percentage hike in 2012 was in Merton (13.7%, equivalent to £1,805 over the year) followed by Wandsworth (11.4%; £1,845), Lambeth (9.8%; £1,477), Greenwich (8.9%; £1,029), Hammersmith and Fulham (8.7%; £1,717), Hackney (8.7%; £1,275), Sutton (7.8%; £784) and Haringey (7.6%; £969).
A Shelter-commissioned YouGov survey conducted in November and December found that nearly half of London renters have only £100 or less per month remaining after rent and essential bills (food, fuel, water and council tax) have been paid, and that two-thirds of them are able to save only £50 or less a month, which means that raising a deposit for a mortgage is extremely difficult. More sobering still, just over half the survey's respondents said they couldn't afford to save a penny towards anything at all.
Meanwhile, London Councils, the organisation representing the capital's 33 local authorities, has announced it's been in discussions with the government about moves to increase the number of landlords prepared to let to homeless people in temporary accommodation, including giving them tax relief.
So vast is the demand for rented homes in London from people with jobs that landlords have less need to house tenants claiming benefits and directed to them by boroughs having been declared homeless. London Councils says that nearly 900 homeless families in the capital have had to be put up in bed and breakfast establishments for more than the six week maximum the government recommends.
And all that's just a part of London's grinding, deepening and deeply damaging housing crisis. Solutions?
We need a complementary bunch, driven by central government and the mayor. Shelter's approach on private renting is set out here and its new Rent Trap report asks for bolder government leadership on making home ownership more accessible and renting a better option (see page 5). London Councils produced a report last December setting out a range of solutions, mostly targeted at fixing the mismatch between demand and supply. These include far more public investment and greater freedom for councils to borrow to build.
Your views and silver bullets welcome.